50+ Classic Emulators Pre-installed
40000+ Games Builted-in
PSP/N64/DC/NDS perpertly emulated
Mult-language
Support AV/HDMI 4K Output
Support 1-5 Multi-players
33336 games,click here to check game list:
https://drive.google.com/file/d/1Yfvm_Eb6LiNVnY3r-Rd2S8ytyYQlK2Lw/view?usp=sharing
Prefectly Support For PSP/N64/DC/NDS
Pre-installed 32000+ classic games(no repeat) of 50+ emulators,perfectly support for PSP/ N64/ NDS/ DC/ PS1 etc large games,large games do not freeze at all, do not drop frames.so many classic games you can play as you wanted,Arcade retro games,Sports,Fighting, Scenario game and more,then you can add games you like.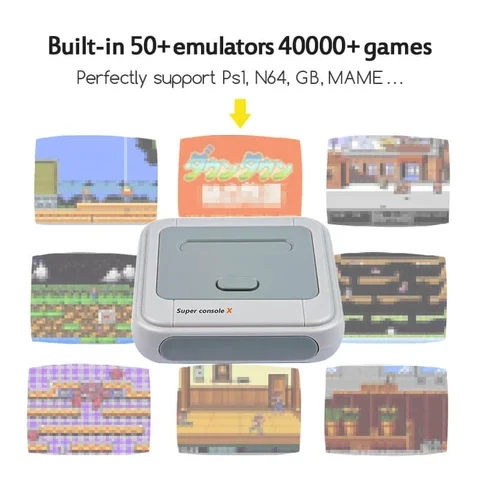 Available in Multible languages
Support multiple languages, including English, French, Japanese, Spanish, Korean, and more.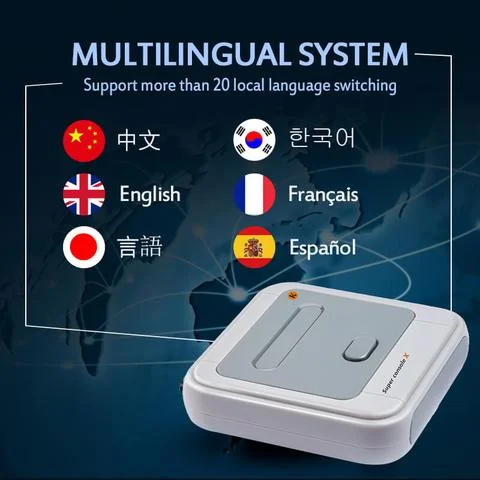 Support Ultra HDMI 4K/AV Output
It has TV Box funtion, you can watch TV and movies online to experience the fun of home theater.
AV and HDMI 4K Out,support connect the super retro gaming console to TV,projector,and other devices,HD out quality: 1080P / 720P.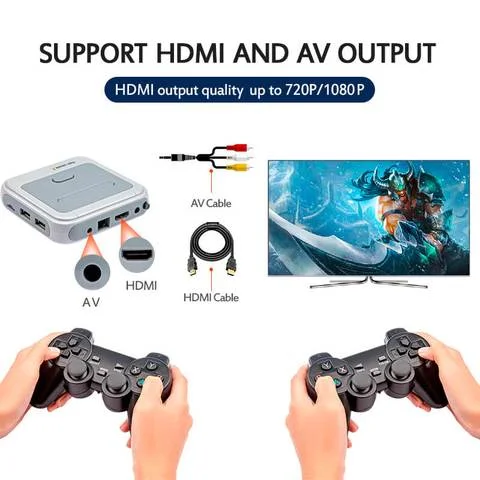 Support Network Download Games
Support network/wifi connection,you can add classic games you wanted,Arcade retro games,Sports,Fighting,Scenaria game and more.and you can also connect to TV and projector to get a better gaming experience via LAN/WIFI.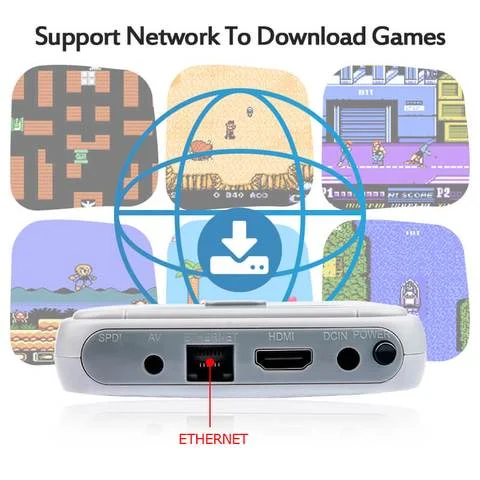 Support TF Card Expansion to 256GB
Support USB, 2.4G wireless and bluetooth(receiver) controllers,more choice
Support TF card expansion to 256GB(more than 80,000+ games),more memory and games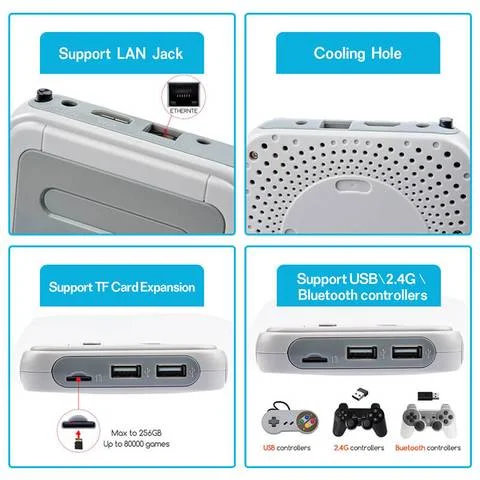 Support Multiplayer to Play on TV
Up to support 1-5 players,you can let your friends and family join the game together and experience the joy of the game together.Using the TV output to play the four-player game mode, so that playing is more exciting! !